We provide a variety of options for companies looking to have their staff trained in Korean language, whether you're planning to send a small team on a course or booking a teambuilding workshop for 50 pax.
Customised Korean Corporate Courses
To find out more about the rates and customisable Korean language syllabus PKC can offer, please contact PKC Corporate Manager at +60 11-5754 5048.
Please let us know these details:
Please note that for a standard corporate course, it is equivalent to 27 contact hours. You may choose to structure the 27 hour course depending on your requirements.
For all of the above structures, you may request for lessons to be conducted once per week or multiple times per week.
A popular team building activity to introduce employees to basic Korean greetings and culture.
For companies, organisations or schools who would like a hold a mini workshop, we have several workshop options: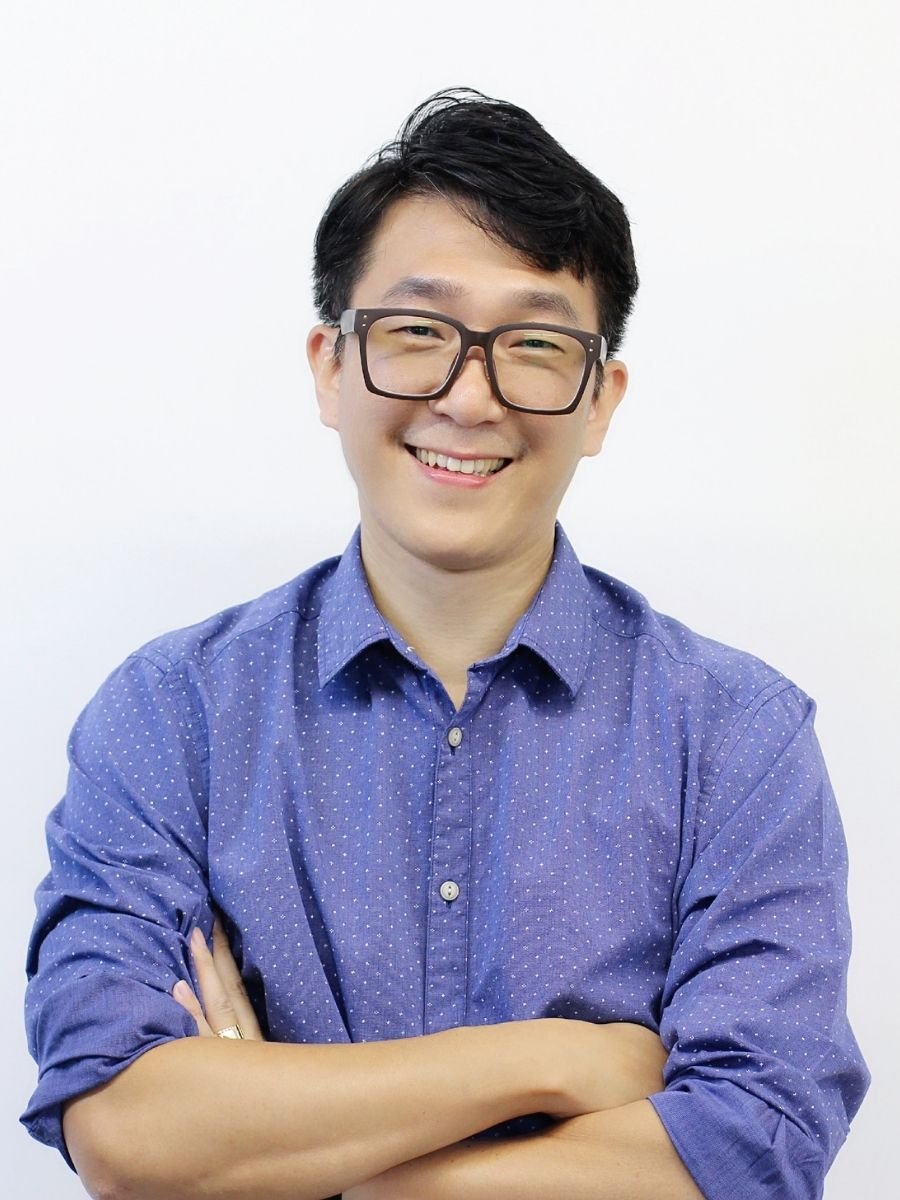 Yoon Jung Hyun (Yoon Ssam)
Yoon Ssam is the principal teacher at Penang Korean Class and founder of uBitto. As a Korean language instructor in Malaysia for close to 10 years, he is a strong advocate of active and purposeful learning, as reflected in his way of teaching Korean language.
Mr Yoon is a very experienced and talented language teacher. He knows which way works the best for student to learn a new language efficiently. His class is interactive and fun, not typical "go by the book" style, I have never once feel sleepy or tired in the class even though im attending class after work. A really cool teacher! 감사합 니다!
Not your conventional type of classroom environment. Ssam always try to make the lessons more fun, interesting and enjoyable for the students. Aside from learning the language, we also get to learn about the Korean culture. Highly recommend to those who are interested in learning the language and meeting new friends!
Mr. Yoon's class offers a fun-filled, relaxed environment where I can practise using new words and are free to express myself. Participating those recreational activities offered by Mr. Yoon is also an effective way to develop language and communication skills.
If you want to have an interactive and non boring Korean class, Yoon Ssam class is the best choice to go with it. Almost 2 years with the class and never feel boring. It suitable for working group and learn a language in a leisure and comfortable way.
We are learning the language in an activity based lesson which doesnt focus only on textbook, but incorporated with activities like quizzes, applying vocabs into lyrics of songs and pictures or posters, as well as discussions or thought sharing with other friends using only korean language.
For those who interested in learning Korean, highly recommend Mr Yoon, a native Korean and funny sir, you won't get bored in the class.. Very lucky to have a teacher dedicated to his teaching. It is clear that he likes the things he does, he really wants his students can write and speak fluent in Korean.
Learners will start from Seed (Beginner I) to Survival (Intermediate II), achieving conversational standard. After completing conversational standard, learners will be fluent enough to engage with Koreans in daily conversations and acquire TOPIK 1 2nd grade certificate.
From Survival (Intermediate III) to Significant (Advanced I), learners will learn to be proficient enough to take TOPIK II test and acquire 4th grade certificate. Students will be able to pursue their higher education in Korea.
For Significant (Advanced II) till Significant+ level under professional standard, learners will be reading, writing and speaking in a professional level. Learners who complete these levels can acquire 5th / 6th grade certificate from TOPIK II and this certificate will enable them to pursue their career in Korea.
Add Your Heading Text Here